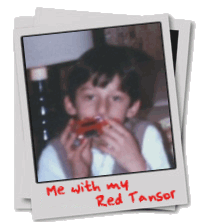 My name is Fabiano and I was born in Como in 1975, but I spent my first 29 years in Erba, a beautiful town near the Como Lake. My father is an architect and my mother a school secretary, so when I was child, they worked very hard and I passed a lot of time with my grandmother playing with my toys and watching various TV series. It's superfluous to say that my preferred toys are Lego and diecast models (every scale: 1/64 for HotWheels and 1/24, 1/18 for Burago and Polistil): if I saw a particular car on TV, I tried to recycle/modify an existing model of my collection to looks like the original one.
For example, I remember when I saw for the first time the "General Lee" of Duke's of Hazzard: I took my 1:25 Renault Fuego (produced by Polistil) and I painted it of orange. Then, using the cutter and an adhesive film I recreated the numbers "01" on the lateral doors and the confederated flag on the roof. The resulting car was not equal to the real "General Lee" (the shape of the car was completely different) but thanks to my immagination that Fuego accompanied me in all my invented adventures in the county of Hazzard.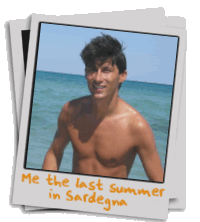 Another particular episode is when I saw the TV series "Knight Rider" (titled "Supercar" in Italy): I tried to find the real diecast model on the supermarket, but I didn't find anything. So, I tried to recreate "K.I.T.T." using Lego: the car was very simple respect the original one (I attach some Lego CAD render to show you the result) but this Lego model was very important for me: during the 4 seasons, I will modify the model introducing some udates used in the serial, like the Cabrio and the SPM versions. Subsequently, I found a black Pontiac Trans Am (2nd Generation) in scale 1/64 produced by HotWheels: it's not the 3rd Generation used in the serial, but it's a Pontiac and for me was enough. Since that moment, that diecast models became my official "K.I.T.T.".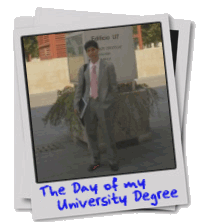 Growing up, I continued to watch every TV series and movies in which particular cars appeared: I remeber movies like "Christine", "The Car", "The Cannonball Run", "Back to the Future" and many others. My passion for diecast models is not diminished, indeed I begun to collect diecast models in 1:18 scale. In particular, I collect 2 themes: cars produced by Citroën (my preferred european car manufacturer) and cars used in TV series or movies. Today, I search models using Internet and if a particular car doesn't exist in commerce, I create perfect replicas using some base model that I modify with special painting, detailed interior, photogravures, etc. You can see some of my "creatures" in the Custom/Work in Progress pages.
The passion for TV series and movies is not limited only to diecast models, but also to DVDs: I own about 1000 original DVDs and many of them regards TV series or movies where are involved cars.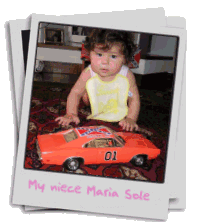 And now, other infos about my person: I got an Univesity Degree in "Computer Science Technologies" and now I work like Analyst Programmer Senior for the "Joint Research Centre" (European Commission) located in Ispra (VA).
During my life I tryed to see real TV/Movie Cars a lot of time, but unfortunately I saw only 7 famous cars: K.I.T.T. from "Knight Rider", the 1989 Batmobile from "Batman", the General Lee from "The Dukes of Hazzard", Dixie from "The Dukes of Hazzard", Rosco's Police Car from "The Dukes of Hazzard", Christine from "Christine" and the Ford Gran Torino from "Starsky & Hutch".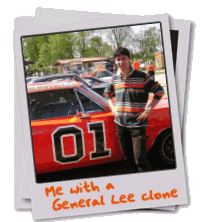 I saw the first 2 cars on 1991 when I was only 16 years old. In my town, there was a cars fair organized by the LarioFiere Exposition Centre: I visited it with some friends and going around a corner, I saw these two wonderful cars. You can understand my surprise!!! Unfortunately, it was not possible shot pictures, so I haven't any souvenir of that day. Instead, this year, I visited an American Cars Meeting organized by V8epocar and this time I saw three Dodge Charger "General Lee", one Dodge Monaco "Rosco's Police Car", one Jeep "Dixie", two Ford Gran Torino and one Plymouth Fury "Christine". However, in that circumstance I shot a lot of pictures that you could see clicking here.
During my career (I started to work in the 1996), I created a lot of Internet sites for job or funny: one of them, it's dedicated to my preferred sitcom, "The Cosby Show". Today I don't updates no more this site because it's complete, but I'm happy because during the development, I received two autographed photographies... Yes, Bill Cosby and Sabrina Le Beauf sent me two wonderful photographies that now are hung in my bedroom.
Finally, thanks to everyone who has visited my site, sent me e-mails, and submitted comments and suggestions: it's important for me, because with your help I will try to improve this site. Here's to many more years to come!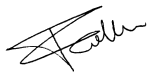 More pictures
(click on every picture to enlarge it)

The Renault Fuego used to create my General Lee
The 3D Lego model that show the K.I.T.T. created by me
Bill Cosby's autograph
Sabrina LeBeauf's autograph
My "first/strange" K.I.T.T.
My "little" dream!